This post is sponsored by BabbleBoxx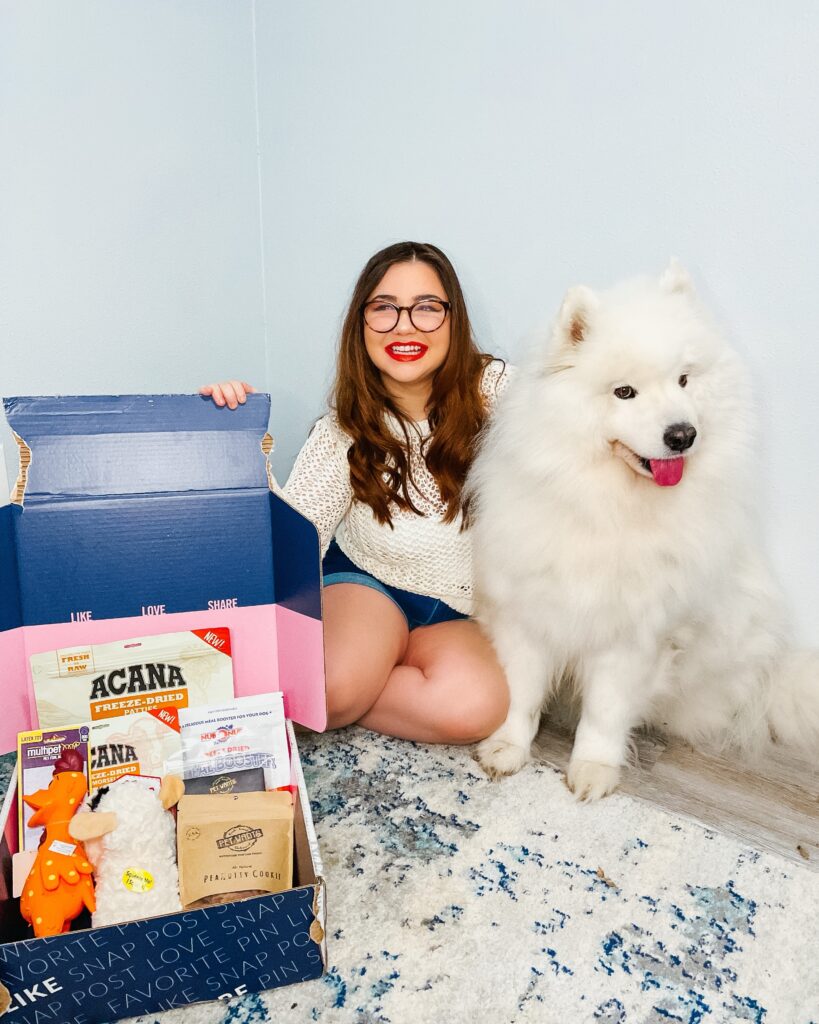 Hi dog moms, it's that time again! I'm sharing a roundup of my favorite pet products lately. If you're new around here, I'm a dog mom to an adorable five year old Samoyed named Meeko. Meeko is basically my child and I always want him to have the best of the best to support his health, well-being, and happiness. If you're a dog parent, I'm sure you share the same sentiment.
I know how hard it is to cut through all the noise and figure out what products are actually worth the hype, which is why I'm putting together this roundup that you can reference when shopping for your pups. Keep scrolling for all the deets!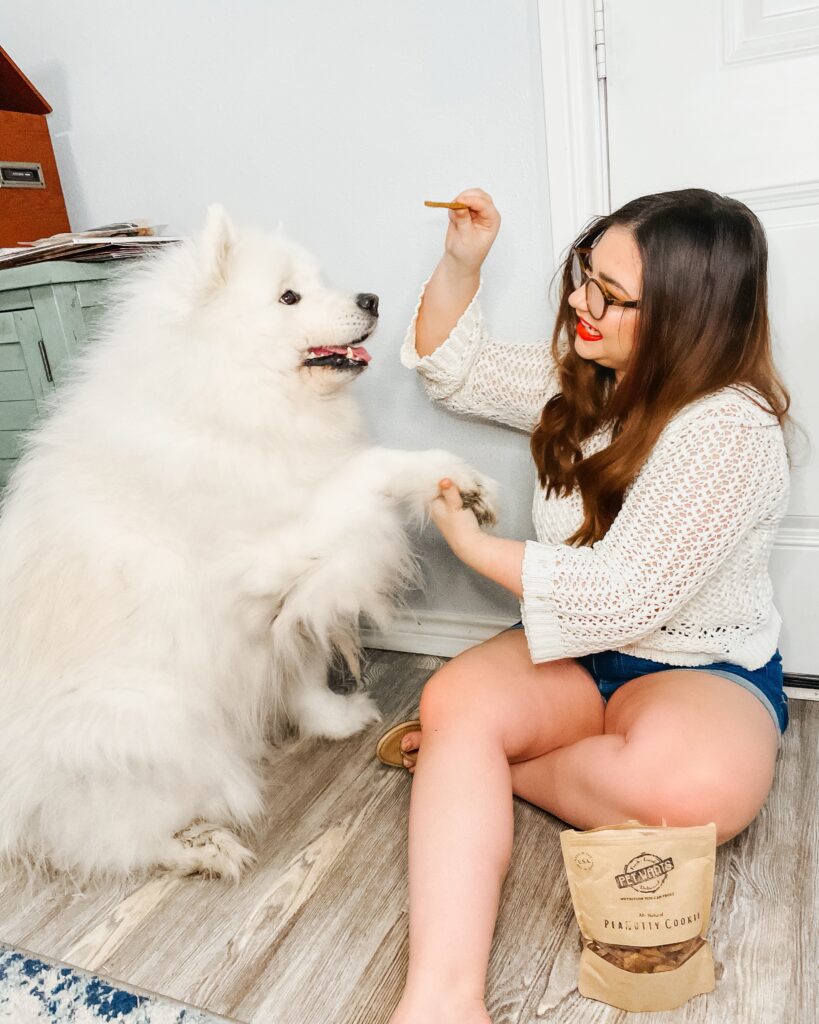 Pet Wants Treats-
Meeko is a very food motivated dog (lucky me because it makes training so much easier) and I'm always on the hunt for tasty treats that also support health. He's really been enjoying Pet Wants and their Wild Caught Freeze Dried Salmon as well as the Peanutty Cookie.
About Pet Wants: Pet Wants offers fresh dog food that actually offers quality protein and nutrition. Their all-natural pet food is slow-cooked in small batches and delivered within 30 days, unlike most pet food brands that flash cook and manufacture every 6-18 months.
Wild caught Freeze-Dried Salmon- Their Salmon is wild-caught instead of farm-raised and is clean and nutrient rich. This is a great source of Omega 3 & 6, which helps support your dog's kidneys, heart and brain and also reduces inflammation and helps repair dry skin. Check out Pet Wants Freeze-Dried Salmon HERE.
Peanutty Cookie- The Peanutty Cookie is house-made using only clean, fresh, human-grade ingredients and is rich in protein, iron, and fiber; which helps boost your dog's immune system and gastrointestinal health. Check out Pet Wants Peanutty Cookie HERE.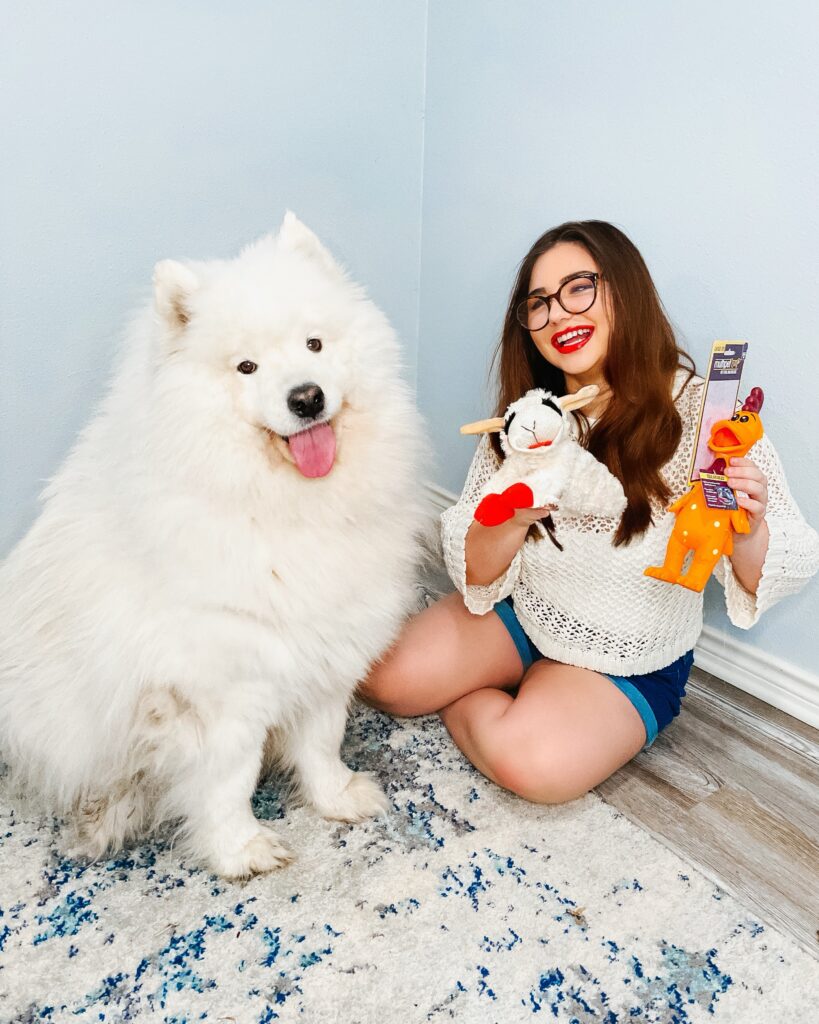 Multipet International-
Like most Samoyeds, Meeko is VERY high-energy and LOVES to play! Multi-pet International is the the premier award-winning designer of pet products throughout the world. Their products are also tested for safety and durability. Their toys are made to help keep your dog active, entertained, and excited during playtime. These toys are a big hit in our house because Meeko loves plush and latex squeaky toys!
Want a chance to win toys for your pup? Enter to win a bundle of Multipet toys for your pet HERE! Looking to shop? Check out all the toys Multipet offers HERE.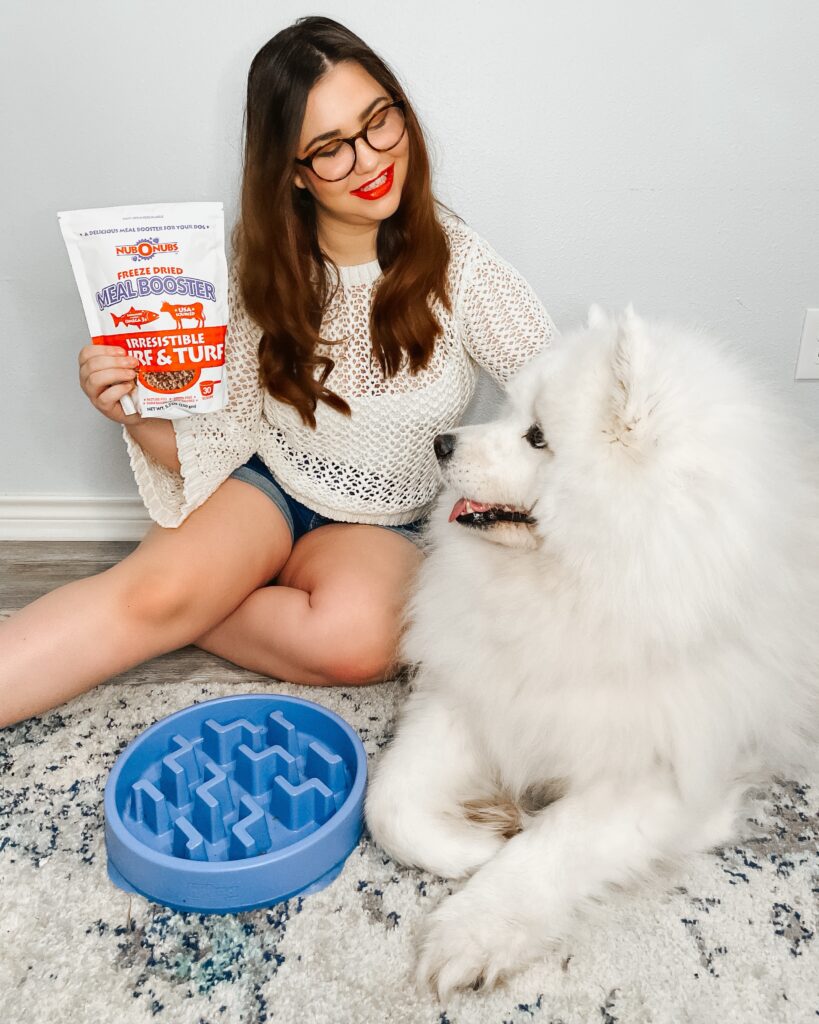 Dinovite-
Dinovite carries nutritional supplements, toppers and treats made with the highest-quality ingredients to ensure your dog is getting their nutritional needs met. I add their freeze-dried raw beef toppers sprinkled on top of Meeko's everyday food for an extra punch of protein, vitamins, and minerals. My favorite thing is how easy it is to use- no meal prep needed here! Want to try it for yourself? Use code "Boxx15" for 15% off now through March 31st. Check out Dinovite HERE.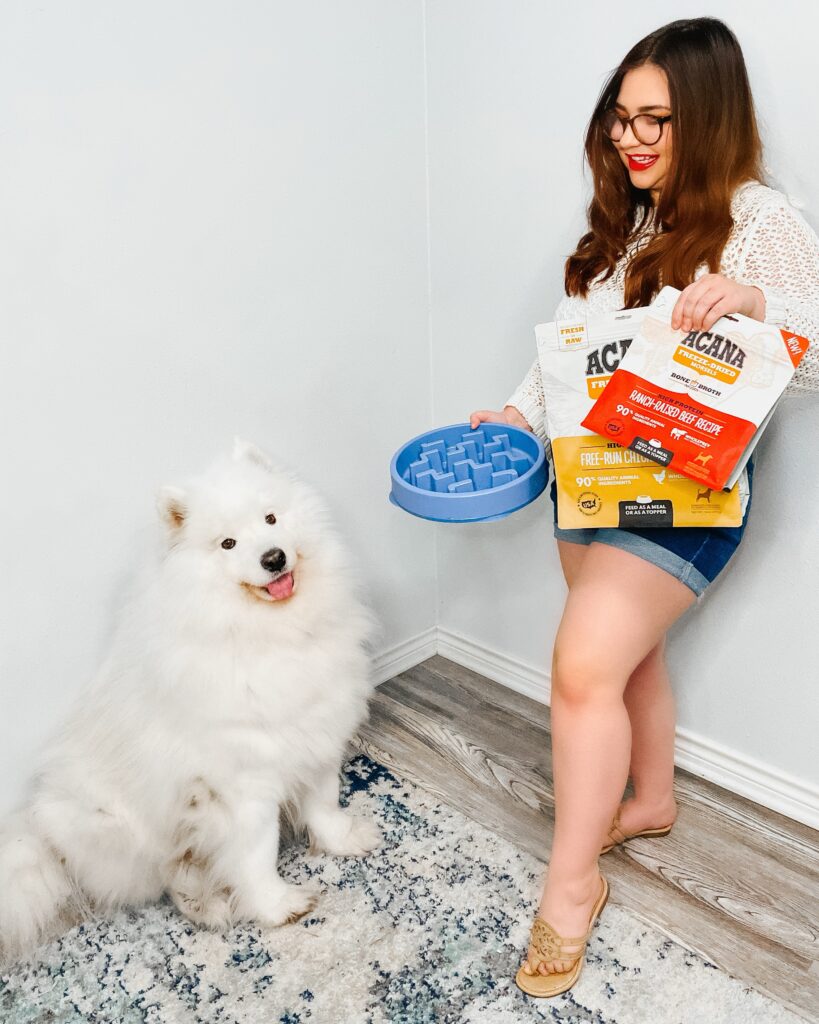 Champion Pet-Food-
Meeko has also been loving Acana's freeze-dried foods and he never leaves a crumb behind! Acana's dog foods are protein-rich and also feature healthy fruits and veggies. This is raw nutrition made simple and comes in convenient freeze-dried patties that can easily be served as a meal or meal topper, without any mess or meal prep! I also love that they include bone broth. I know about all the benefits bone broth delivers to humans, and I'm happy to be able to share that nutrition with my pup. Check out Acana's foods HERE.
I hope this round-up was helpful! Don't forget to follow along on Instagram for more pet content.
Xo,
Skye